News
European registrations continue recovery: ACEA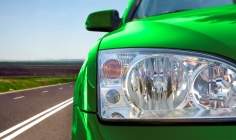 European passenger car registrations were the third lowest for an April since records began, despite marking the 8th consecutive monthly rise according to statistics released by the European motor trade body, the European Automobile Manufacturers Association (ACEA).
April registrations were 1,089,226 across the 28 EU countries surveyed, up 4.6% year-on-year, with all the major four European car markets showing growth with the exception of Germany.
Germany's market declined 3.6% in April to just over 274,000 compared to the same month the year before. Despite the monthly fall, the German market was still up 2.9% in the first four months of the year to a total of over 985,000.

Of the major markets Spain saw the most growth, climbing 28% to over 80,000 vehicles.