News
Experian charts two-year rise of PCP and HP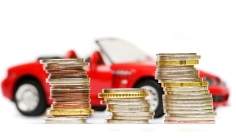 The number of PCP loans taken out on vehicles has more than doubled in the past two years, according to the Motor Finance Index published by Experian Automotive
The uptake of PCP in the first quarter of 2013 was up 77.33% compared to the opening three months of 2012, which in turn was 38.61% above the level for Q1 2011. HP loans rose by 24.66% year-on-year in Q1 2013, following a 10.47% year-on-year rise in Q1 2012.
Experian Automotive, the motoring information division of the credit reference agency, noted 81% of PCP sales were on new cars, an increase of around 80% on Q1 2012.

There was a marked rise in used cars, with PCP loans in Q1 up 70% year-on-year and HP loans up by 30%. The figures come as vehicle valuation firm CAP has advised a rise in used sales has renewed positivity in the second-hand market, following a dip attributed to the power of finance deals to attract consumers into the new car market. The majority, 59%, of HP agreements in the first three months of 2013 were on used cars.
Affordability
The rise in PCP and HP has come at the cost of lease, contract hire and credit sale packages, which have declined over the past two years, and which Experian attributes to motorists' preference for more flexible deals with lower monthly costs.
Andrew Ballard, principal consultant at Experian's automotive business, said: "Our analysis has highlighted an upward trend that redefines the importance of affordability and choice, as well as challenging the concept of absolute vehicle ownership in the UK.
"The rapid growth in the popularity of PCP loans may stem from the repayment method, as instalments help motorists manage their costs and can keep regular payments low, the longer the selected term and flexibility in the deposit and final payments options.
"The trend also indicates a move away from the traditional desire to own a vehicle outright, moving to a more flexible approach to personal mobility, offering the flexibility to manage costs and potentially change vehicle more often. As we see the figures increasing, dealers need to consider the impact of this trend on their stock and finance offering in order to get ahead of the curve."
This affordability has been widely identified by lenders as an attraction for customers to finance, whether on motorbikes or electric vehicles, in both prime and non-prime. Paul de Lusignan, general manager, motorcycle sales and marketing, at Suzuki GB remarked in June the brand was seeing a rise in PCP sales as "it's the affordability that truly matters to customers".
Last month, representatives of British Gas, Car Loan 4U, Hitachi Capital and RCI Financial Services spoke of the need to market electric cars on finance to demonstrate their ability to reduce total monthly running costs. Launching its Q3 finance deals this month, Czech brand Škoda put the message of 'affordability' at the apex of its marketing by highlighting the availability of the Citigo at £69 a month. In May, The Funding Corporation echoed sentiments made by Moneybarn and Billing Finance over the need to establish the 'affordability' of, and with, a customer before agreeing to subprime finance.
Savvy customers
Meanwhile, Alphera Financial Services has said the rise of retail finance has brought with it greater consumer awareness of the market.
Sam Cripps, sales development manager at the BMW-owned independent lender, said manufacturers' subvention deals had attracted a generation of customers who are "savvy" to a range of potential showroom offers.
In October 2012, Manheim-owned Motors.co.uk reported 85% of consumers it surveyed expected money-off or MOT or tax deals on car purchases. Similarly, in summer 2012, Jamie Dixon of web management firm GForces, told delegates at the FLA's Used Car Seminar to expect the average customer to be highly-informed and open to finance offers, thanks to preparation online.
"This means that car buyers have not just researched their potential vehicles when arriving at the dealership, but have also looked into finance offers from various sources, be it a bank, credit house or other lender," said Cripps.
"For dealers, this means walking through various finance options – be it a loan, HP or PCP product," rather than assuming the car finance growth would continue automatically.
Cripps added "openness and clarity are the watchwords for dealer finance", particularly considering the subsuming of consumer credit regulation by the Financial Conduct Authority.
richard.brown@timetric.com
Free download worth over $5000
Download our 2018 Technology, Media and Telecoms Predictions Report
Worth up to $5,850
In this report, we look at the 30 big tech themes for 2019, identifying winners and losers for each theme. This report will impact all industries helping:
CEOs/Senior Staff: in all industries understand the disruptive threats to their competitive landscape
Investors: Helps fund managers focus their time on the most interesting investment opportunities in global TM