News
FCA confirms PPI payments pass £10bn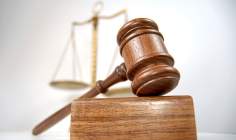 The Financial Conduct Authority (FCA) has confirmed £10.1bn has been paid back to customers who complained over the sale of payment protection insurance (PPI).
The figure includes £424m paid out in April 2013, which is down 25.87% on the same month last year but still more than the total for the first seven months of 2011.
The FCA, which has replaced the Financial Services Authority (FSA), will now publish monthly figures for PPI payouts online.

End in sight?
Last month, the Financial Ombudsman Service (FOS) announced its PPI workload had risen by 140% year-on-year in the 12 months to the end of March 2013 to 378,699 complaints. Nearly two-thirds of complaints were upheld in the consumer's favour.
At the time of the release of the FOS figures for H1 2012, a spokesperson for the FSA said the majority of complaints concerned banks and not the Motor Finance "readership".
Speaking at the start of the year, the FSA said it would have to consider the needs of consumers when evaluating the suggested April 2014 deadline for PPI complaints.
The deadline was proffered by the British Bankers Association and speculated as a likely end to the PPI claims process by Mark Hollinshead, director of Equity in Finance, when speaking at Frontline Solutions' F&I Conference in October 2012.
richard.brown@timetric.com