News
FCA offers 30% discount on interim registration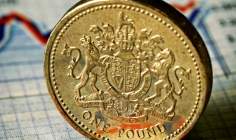 Companies completing interim registration with the Financial Conduct Authority (FCA) by 30 November 2013 will receive a 30% discount on the fee for doing so.
For most companies this will mean a fee of £245, rather than £350, for registering for interim permission.
Registration for interim permission to legally continue to provide consumer credit under the regulation of the FCA opened on Sunday 1 September. Regulation will pass from the Office of Fair Trading to the FCA as of 1 April 2014.

The FCA has also published a step-by-step guide to interim permission registration, available here.
Advantage taken
Karen Wagstaffe, training and compliance director at Finance Cover & Training, said she is advising clients to "take advantage of the 30% discount and get yourself registered early."
Wagstaffe said those undertaking registration should expect the process to take no longer than 20 minutes if they have to hand the requisite information regarding company finances and operations.
Paul Guy, managing director of Automotive Compliance, reported dealers were "unhappy about the cost of applying for interim permission" but that many "are in the process of taking advantage of this discount".
Are you applying for interim permission with the FCA? What has your company done to prepare for the change of regulator? Send us your comments at the e-mail address below.
richard.brown@timetric.com