News
FCA to clarify Category G definition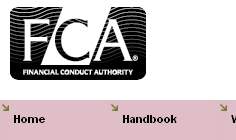 The Financial Conduct Authority (FCA) has noted the concern of motor dealers using third-party electronic proposal platforms and has sought to clarify which companies would need to carry Category G permissions under the new regime.
Category G permissions are intended to apply to peer-to-peer (p2p) lenders offering consumer credit, yet the Office of Fair Trading, from which the FCA will takeover regulatory powers, defines p2p lenders as "operating an electronic system which enables the operator to facilitate persons becoming the lender and borrower under an agreement".
Speaking to Motor Finance, the FCA confirmed this definition and that the definition would continue under the Authority.

Andy Shuter, managing director of Frontline Solutions, providers of the DealTrak system which handles 92,000 dealer proposals a month, approximately 1.3 million for the year, called for further clarification before full regulation of the car finance industry by the FCA.
Shuter added that Frontline believed its systems were not "something that the new regulations were designed to catch."
An attempt at clarification was underlined by Stephen Sklaroff, director general of the Finance & Leasing Association (FLA), who said the Association "has been working very closely with officials at the Treasury for many weeks to agree suitable new drafting that will ensure that the definition of peer-to-peer lending platforms only captures firms specifically engaged in those activities.
"Provided the changes are introduced, this will mean that motor dealerships will not need to apply to the OFT for a Category G licence (debt administration) ahead of 1 April 2014."
The FCA explained the intention behind regulation would apply to p2p lenders and not to pull other businesses into such a definition. However, the Authority has advised firms which are unsure of their position to contact the Authority as soon as possible.
Further comment will be published in the December issue of Motor Finance magazine.
richard.brown@timetric.com