News
FIAT group profits slip in 2013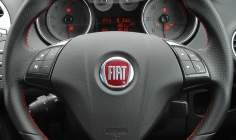 Italian industrial giant, FIAT Group saw annual trading profits slip slightly in 2013 to €3.3bn (£2.72bn) from €3.5bn in 2012 despite shipping more products.
The total number of products shipped by the FIAT Group amounted to over 4.3 billion units, which was up from 4.2 billion in 2012.
The decline in profitability was due, in part, to currency fluctuations and after adjustment the group claims it increased profits by €0.1billion on the year.

Europe continued to be a weak market for the group, but showed signs of recovery as losses from the region decreased from €470m to €233m in 2013.
The North American market also experienced declines of 9% on the year as product launches and higher industrial costs affected profitability.
Asia was the highest growth market for the Group, up 38% on the year to €358m.
Net profits rose significantly to €1.95bn as the Group's Chrysler division delivered a €1.5 billion positive impact from the recognition of net deferred tax assets.
Debt within the group rose slightly over the year. FIAT had €6.6bn in outstanding debt as it entered 2014, compared to €6.5 for the same period the year before.
Fiat also announced the formation of Fiat Chrysler Automobiles, established in the Netherlands, which will become the new name of the Fiat Group. Shareholders will receive like for like shares in the new group to replace those they held in Fiat.