News
Fiat posts positive Q2 results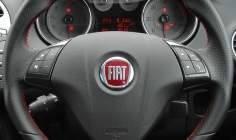 Fiat Group posted strong Q2 2013 results with Q2 revenues totalling €22.3bn (£19.2bn), an increase of 4% over the prior year and a net profit of €435m, an 82% increase over Q2 2012.
The European region closed Q2 with revenues of almost €4.8bn, down 3% from the same period in 2012. H1 revenues were down 3% over the same period in 2012 to €9.1bn, due to a decline in sales volume.
European region Q2 earnings before interest and tax recorded a loss of €74m, compared with a loss of €184m in Q2 2012, including a €91 million write-down on the Group's investment in SevelNord.

Finance and European markets
As of 30 June 2013, the reported total portfolio for the Group's financial services was worth €3,380m, with asset backed financing of €514m.
European region passenger car shipments totalled 234,000 units in Q2 2013, a 5% decrease from Q2 2012. The decrease was attributed to the declining European passenger car market, which posted significant decreases for all major markets except Spain, and the UK, which benefited from fleet renewal activity.
The Group outlook for 2013 expects revenues to be in the €88-€92bn range and net profit in the €1.2-€1.5bn range.
FGA Capital, the European financing joint venture between Fiat and Crédit Agricole, is yet to post H1 2013 results.