News
Fiat seeks €1.95bn refinancing deal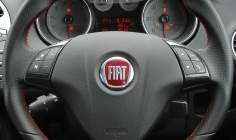 Fiat has launched a €1.95bn (£1.66bn) refinancing package with nine banks as the first part of three-stage multibillion euro attempt to buy 41.5% of Chrysler.
Although the Fiat Group (FGA) currently owns 58.5% of Chrysler and the two companies are in an alliance, the American car manufacturer still reports as a separate company in Detroit, denying FGA access to Chrysler's capital.
In May, the proposed merger of Fiat and Chrysler led to Fiat shares reaching a two-year high.

As part of a first step toward this goal, FGA is looking to use the €1.95bn to refinance existing loans, which would enable the group to take advantage of a strong loan market to help cut borrowing costs.
Reuters has also reported the Chrysler Group is talking to banks about refinancing a $3bn (£1.95bn) six-year syndicated term loan it took out in May 2011, part of a bigger deal to repay $7.1bn to the US government.