News
Fiat shares rise on Chrsyler deal talk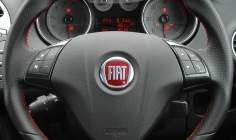 Fiat has seen its share price hit a two-year high on the back of its proposed merger with Chrysler.
The deal would see Fiat increase its control over Chrysler, of which it already owns 58.5%. The Italian brand and has been in negotiation with VEBA, the retired United Auto Workers' healthcare trust, for its 41.5% share of the US carmaker.
Fiat is also talking with Goldman Sachs, Bank of America and Deutsche Bank, among other banks, to arrange the financing of any buyout.

Fiat is currently the predominant brand within the parent group of Fiat Group Automobiles (FGA). The stable also includes FGA Capital, the finance operation run by FGA and Crédit Agricole which supplies finance for Chrysler in the UK and Europe. In its domestic market, Chrysler's finance is set to be supplied by Santander Consumer USA.
Although Chrysler is in an alliance with FGA, and shares a chief executive in Sergio Marchionne, it reports as a separate company based in Detroit. As such, FGA does not have access to Chrysler's cash, which could be remedied by the prospective acquisition and allow Fiat to develop new vehicles.
Last year, Fiat responded to the downturn in registrations in Europe, its strongest market, by announcing an investment of around £13.5bn to rejuvenate Fiat, Chrysler and other brands on the continent.
richard.brown@timetric.com