News
Finance deals to affect used stock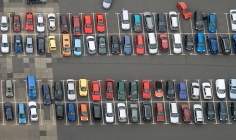 Manufacturer's captive finance deals are now so cheap they are driving down the demand for used vehicles according to car remarketer the CD Auction Group (CDA).
New car sales from January to October in the UK have risen 10.18% on last year's figures with retail sales up 15.68%, according to the Society of Motor Manufacturers.
Roger Woodward, managing director of CDA, said that this was a "false market", driven by cheap manufacturer-subsidised finance deals.

Woodward, who has a background in motor finance before setting up CDA, had already spoken to Motor Finance about the shortage of used vehicles in February, adding in his recent comments that deals on new cars would store up problems for buyers looking for used deals in the future.
Woodward said: "We've known for some time that the 'unbeatable' deals on new [cars] were hitting the market for nearly-new and ex-demo stock. Now they're starting to filter down to affect three and four-year old cars."
This opinion fitted in with figures from Autofura released last week which reported that the used car parc of cars under four years was now at its lowest in 16 years with 7.5 million cars on the road.
CDA's worries also added to the concerns of CAP Automotive from May when the valuation firm also said that new finance deals were driving down quality at independent retailers.