News
FLA celebrates massive rise in car finance, Q1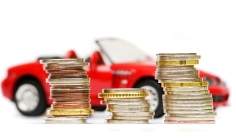 Overall car finance rose by 19% year-on-year across the first quarter of 2013 with finance supplied through dealerships to new-car consumers up 25% by value and 18% in March, and up 29% by value and 22% by volume in Q1, according to the Finance & Leasing Association (FLA).
The FLA gave attendees at its annual Spring Drinks Reception a preview of the headline motor finance figures for March, usually the busiest month of the year for new car sales, and for Q1 ahead of the official release of the figures.
According to Stephen Sklaroff, director general of the FLA, Association members' penetration of the new car market now stands at 73%, above the level recorded in February, the 24th consecutive month of growth for the figure and up from 66% this time last year.

The figures are well above those for consumer finance in general, which rose 2% year-on-year for March and 1% across the quarter.
FCA 'tailoring'
Speaking about the formation of the Financial Conduct Authority (FCA), which will replace the Financial Services Authority (FSA) and subsume much of the remit of the Office of Fair Trading, Sklaroff said the FLA had "been successful so far in ensuring that the proposed new regulatory system for credit is tailored for the needs of the credit markets and not just taken off the FCA shelf".
Initially, Sklaroff and the FLA had warned against the FCA simply applying the Financial Services & Markets Act to the credit sector, but now feel the greatest concern is the timeframe for change.
Sklaroff told attendees the FLA had "argued strongly for a more pragmatic approach to the implementation of the new regime".
Last week, the FSA, which published the consultation paper regarding the change to the FCA, told Motor Finance it was confident in the timetable for change.
richard.brown@timetric.com