News
FLA: Consumer finance up, business finance down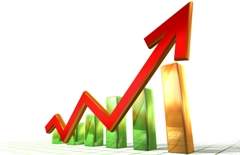 New consumer car finance achieved double-digit growth for the 17th successive month in May, according to the latest data from the Finance & Leasing Association (FLA).
The number of new cars financed in May was 64,275, up 27% compared to May 2012 and marking an increase in the 12-month market penetration to 73.5% from 73.2% last month. The rolling rate for new car finance has now risen for 26 months in succession.
By value, the finance on new cars in May was up 30% year-on-year to £955m.

The number of used cars financed in May also rose to 80,366 units, up 15% compared to the same month last year.
Also in May 2013, the number of new cars bought on finance by businesses fell by 18% compared to the same month in 2012, while the number of used cars bought on finance by businesses also fell, by 40%.
The FLA attributed the drop in new cars bought by businesses to a particularly strong performance in the same period last year.
Paul Harrison, head of motor finance at the FLA, said: "Today's figures show the continued importance of credit for car buyers and the motor market. As we are only nine months away from the start of the new regulatory regime for consumer credit, it is vital that the industry plans ahead.
"Lenders, dealers and brokers should make sure that the Office of Fair Trading holds the correct details for their company, and that their credit licences include all the categories of businesses they will need after April 2014, when the transition to the new regime starts."