News
FLA: Used car finance up 16% in October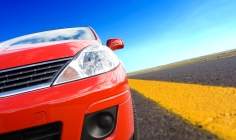 By James Callery
Consumer used cars bought using dealer finance saw a 16% rise in October compared to last year, according to data released by the Finance & Leasing Association.
The figures show a 14% rise by volume over the past 12 months to almost 890,000 and a 19% increase in the three months to October with 244,110 cars bought.

New cars bought by consumers using dealer finance was up 4% on October 2012, but volumes increased by 15% in the three months preceding October, compared to last year.
784,259 new cars were bought on finance by consumers in the 12 months to October 2012, an increase of 22%.
The number of used cars bought on finance by business this October dropped by 40% from last year while the overall 12-month figure was only 4% less than last year at 60,670 units.
The number of new cars bought on finance by business remained largely unchanged since last year.
The rolling 12-month penetration rate for dealer finance on new cars stood at 74.2%, the same as in September.