News
Fleet Friday: Sky's the limit for EV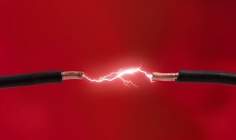 The weekly round up of fleet news, this week featuring EV moves for the UK Government and Sky, new vehicles and driver empowerment. By Jonathan Minter and Isabella Grotto
---
Gov fleets receive £5m EV fund
UK transport minister Baroness Kramer has revealed the government is to make £5m worth of funding available to deploy over 150 ultra-low emission vehicles and charging points for government and public sector fleets.

This was described as the first step in plans to make electric cars and other plug-in vehicles commonplace in government fleets.
The Government said the scheme will be expanded in the autumn to allow the wider public sector, including councils, police forces and the NHS to add approximately 135 plug-in vehicles to their fleets.
In both phases charge points will be installed.
Hope puts faith in Mercedes trucks
Construction company Hope Construction has invested £3.6m in 36 new Mercedes-Benz trucks.
The trucks are all Arocs 3236 8X4 B11 4-axle mixer trucks, fitted with satnavs and a range of extra safety features.
These trucks, which are Euro 6 compliant, will be added to Hope existing 300-strong concrete mixer fleet.
Hope Construction said the trucks represented "a huge investment by the firm and demonstrates its confidence in UK construction."
Sky Electrical adds EVs to fleet
Twickenham-based electrical contractor Sky Electrical has added electric vehicles (EVs) to its fleet.
The Mercedes Benz vehicles will be used by the company's electricians travelling around London to carry out jobs.
The cars' motors use a magnetic force system to generate the kinetic energy necessary to power the vehicle, as well as acting as a generator able to reconvert surplus energy from decelerating and braking back into electric energy.
"Driver empowerment" key to fleet software sales: Chevin
Allowing drivers to undertake key aspects of fleet management is becoming an important factor in winning fleet software deals, according to fleet software provider Chevin Fleet Solutions.
The company said it had seen increasing demand to tools that enabled employees to record business mileage, report they have completed vehicle risk management checks and amend personal details.
Ashley Sowerby, managing director, said "Drivers often like to spend quite a lot of effort arriving at exactly the new vehicle configuration that they desire but this can be frustrating and time consuming for fleet managers. Being able to provide an online portal where they can 'play' with the vehicles and options available within their choice list is a definite advantage."
Sofico acquires French Car Systems
Belgium based fleet software provider Sofico has acquired French IT solution company, Car Systems.
Avignon based Car Systems employs 20 staff, and provides fleet software solutions and hosting for short and long term car, van and rental operators around France and Southern Europe.
Sofico will continue to provide support for Car System's current portfolio of customers, and has set aside a "sizeable" budget to allow for specific features of Car System's products to be incorporated into its primary fleet software solutions Miles, Miles Web and Miles Mobile.