News
Fleet Friday: Banking, values and tax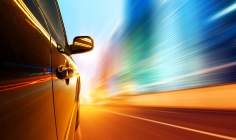 By James Wood & Grant Collinson
The weekly round-up of all things fleet including Hitachi Capital's deal with RBS, LCV values and offers, free fleet tax guide, and tougher road safety measures.
Hitachi Capital signs 5,684-vehicle deal with RBS

Hitachi Capital Vehicle Solutions has signed a deal to finance and manage the entire 5,684-vehicle fleet of Royal Bank of Scotland Group (RBS).
Hitachi Capital's car and commercial vehicle leasing arms will work together on the full-service contract which includes the banking group's mobile branch fleet.
Hitachi Capital's commercial fleet arm will manage the 27-vehicle fleet of specially converted Ford Transit vans used as mobile bank branches to serve RBS customers in remote rural areas of the UK.
The mobile branch service, which has been operating since 1946, covers 7,000 miles per week and makes 500 stops in 19 different rural areas. Hitachi Capital will manage vehicle downtime and provide a 24 hour helpline for RBS as part of the deal.
Norman Davenport, RBS Mobile Branch Banking manager, said its rural customers rely on it service and it was critical to work with "a fleet management company that could provide us with the best possible service."
Fleet LCV values down from June, up year-on-year – BCA
The value of ex-fleet light commercial vehicle (LCV) values in the UK fell by 3.1%, or £171, in July compared to the previous month, according to the latest report from British Car Auctions (BCA).
Nonetheless, prices remain ahead year-on-year with the average value for fleet LCVs up 15%, or £753, to £5,782, with average age and mileage down on July 2012 to 42.7 months and 69,593 miles.
A £6 monthly rise in the value of LCVs generally was enough to reverse a two-month downward price trend, with average values up to £4,772 for July. The figure was up 12.8% year-on-year and average age and mileage was also up, to 58.12 months and 81,202 miles.
Duncan Ward, general manager of BCA Commercial Vehicles, said: "The summer holiday period is typically a weaker time for demand but values have been maintained at a similar level to last month largely as a result of the low levels of supply. Trade buyers are continuing to focus on the very best retail vehicles which are routinely making exceptional money, while vans in poor condition may struggle for attention."
"Sellers should consider adjusting valuations now on poorer condition vans with a view to remarketing them before volumes begin to rise and buyers have more choice from mid-September onwards."
Venson publishes fleet tax guide
Venson, the independent fleet leasing and management firm, has published a fleet tax guide to provide its customers with up-to-date tax tables and help them to calculate the tax on company cars and employer-provided fuel.
Simon Staton, director of client management at Venson, said many customers found the tax calculation for benefit-in-kind company car contracts particularly challenging to work out and the guide will help drivers to quickly and simply understand the monthly financial implication of selecting a car of their choice and will include a glossary of technical tax terms.
The guide is available for free online at www.vensonfleettax.com, and is designed for use on smart phones and tablets. The guide will also be updated to reflect any changes in the tax regime.
Renault Trucks launches summer LCV offers
Renault Trucks has begun offering a range of finance deals on all new build Renault Master van and chassis cab models registered until 31 December 2013.
Open to business customers only, Renault Trucks Financial Services will provide three years financing at an interest rate of 0.99%, four years at 1.49% or five years at 1.99%, all available on orders placed until 30th September 2013.
Peter Murray, Renault Trucks' general sales manager for retail, said: "Commercial vehicle workshops with flexible opening hours and competitive labour rates, combined with low rate finance, makes this an incredibly attractive and competitive proposal for commercial van operators"
ACFO: safer driving measures may not be enforced
ACFO, the UK fleet operators trade body, has welcomed the driving safety measures implemented by the government, although the organisation has raised concerns the introduction of new offences and tougher fines will prove difficult to enforce due to a shortage of traffic police.
Fixed penalty fines for most motoring offences, including hand-held mobile phone use while operating a vehicle and not wearing a seatbelt, will increase on 16 August and the government is introducing a fixed penalty of £100 and three points on a driver's licence for some careless driving offences. Major offences will continue to go through the courts, where offenders may face higher penalties.
Julie Jenner, ACFO director, said: "In my job I travel many thousands of miles a year on motorways and major roads across the country. I see drivers committing a wide range of offences such as those identified by the government; hand-held mobile phone use, middle lane hogging and the non-wearing of a seat belt, but I rarely see any traffic police on patrol.
"Tougher penalties are fine in theory, but without a clearly visible police presence on the roads it is difficult to believe that offenders will be caught," Jenner added.
Free download worth over $5000
Download our 2018 Technology, Media and Telecoms Predictions Report
Worth up to $5,850
In this report, we look at the 30 big tech themes for 2019, identifying winners and losers for each theme. This report will impact all industries helping:
CEOs/Senior Staff: in all industries understand the disruptive threats to their competitive landscape
Investors: Helps fund managers focus their time on the most interesting investment opportunities in global TM