News
Fleet Friday: Bling edition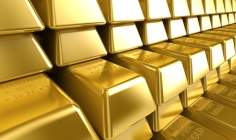 A weekly round up of Fleet news from the UK and around Europe. This week featuring council fleets, Fraikin, Fleet alliances and a whole lot of Phantoms. By Jonathan Minter, Brian Cantwell and Mike Cobb.
---
Macau Hotel orders 30 Rolls-Royces
Luxury entrepreneur Stephen Hung has purchased 30 bespoke extended wheelbase Rolls-Royce Phantoms to chauffeur guests at his Louis XIII hotel in Macau.
The transaction is the largest ever single order of Rolls-Royces.
A stock extended wheelbase phantom is priced at £336,706 meaning if the fleet was made up of stock cars it would cost £10.1m, however as these cars are all customized, the actual cost will likely be higher.
Bespoke elements to each car are visible on the exterior and interior of the cars, including clocks designed and created by Graff Luxury Watches.
Two of the fleet will be the most expensive Phantoms ever commissioned and will include gold plated accents in their interiors.
Fleet Alliance to manage Ensafe Consultant fleet
Fleet alliance has been appointed to manage the 50 vehicle fleet of environmental consultancy Ensafe consultants, following a competitive tender.
The fleet consists of a mix of cars and vans, and is used primarily by project managers and consultants.
Following an analysis of whole life costs, Fleet Alliance provided Ensafe's project managers with Vauxhall Sport Tourers, while managers now have the choice between Audi A4s, VW Passat's and Mazda 6 models. Directors are able to select the vehicle of their choice.
The fleet will be managed through Fleet Alliance's system, e-fleet.

Fraikin funds £4m fleet extension
The UK arm of European fleet services operator Fraikin has made a £4m (€5.09m) order for Euro VI Iveco trucks for its rental operation, bringing the total capital investment in its UK rental vehicles to more than £27 million since the start of 2013, said the firm.
Fraikin said the additions would support the company's growing base of contract hire and fleet management customers, as well as large rental deals with blue-chip national fleet customers.
The deal is self-funded and the firms said it ranks amongst the largest Euro VI truck orders placed by a UK rental company, with the majority of vehicles set to enter service between December 2014 and January 2015.
Peter Backhouse, Fraikin chief executive officer, said; "The Euro VI trucks will complement our current fleet and help us further reduce both our own and our customers' carbon footprints. They will also ensure we 'future-proof' our fleet from possible changes in London's Low Emission Zone requirements in the years ahead, bringing genuine advantages and supporting our customers' needs."
Councils help expand Tusker's sacrifice schemes
Tusker, the salary sacrifice scheme provider has provided three more plans to its portfolio, providing vehicles to another 10,000 people.
The additions, now take the amount of schemes provided by Tusker to over 180 with 12,000 orders taken to date through its SalarySacrifice4Cars scheme.
The three new plans will be with UK councils; Sandwell Council in Birmingham with 5,000 eligible employees, Calderdale Council near Halifax with 3,600 employees, and Oxford City Council with 1,200 eligible.
The Calderdale scheme aims to be carbon efficient and will encourage employees to order cars that achieve more than 50mpg.
The Oxford City Council scheme will offer employees a choice of over 3,500 vehicles.
Tusker has achieved growth in its schemes of over 60% in 2014, and expects another 40 schemes to go live this year.