News
Fleet Friday: EVs, awards and logos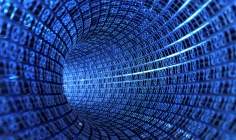 The weekly round up fleet news. This week featuring football, logos and super cars. By Jonathan Minter and Mike Cobb
---
EV does it for UEFA
UEFA used a fleet of Nissan LEAF and e-NV200 as the official transport vehicles for the Champions League.

The fleet of EVs was used for transporting delegates, partners and officials around Monaco on 28 August for the Champions' League group draw.
Monaco has one of the most comprehensive electric vehicle infrastructures in the world, with more charging points per square metre than any other principality of country on the planet, with an average of one every 400 metres.
The move was part of a long term sponsorship deal signed between Nissan and UEFA in May. Jean-Pierre Diernaz, director of Electric Vehicles Nissan Europe said; "Nissan is delighted to work with UEFA to provide a zero-emission solution to the shuttle service and will continue to explore opportunities with the organisation to further enhance EV use across all UEFA Champions League activity."
TfL searching for a socket
The Energy Saving Trust (EST) and Transport for London (TfL) has launched an initiative to identify potential for electric vehicle infrastructure in the capital.
The two are inviting business fleets operating vehicles up to 12.5 tonnes to contribute by helping map out where a network of charge points would best support an increase in electric freight vehicles.
The EST will also work with vehicle scheduling company Route Monkey to analyse fleet telematics and scheduling data to recommend potential locations for charge points.
Each fleet participating in the project will then receive a tailored reported showing where there is a business case for acquiring electric vehicles within their fleets.
Chevin's brand spanking new
Fleet software provider Chevin Fleet Solutions will launch a brand new company logo in September.
Chevin global marketing executive Brendan Adams said: "We need a logo which is clean, easily identifiable and scalable enough to work as signage on our office building or as a tiny icon on a smartphone screen for apps such as our FleetWave Mobile."
Evision's Tesla adventure
The UK's first Tesla hire and fleet service company has sprung up in Kent after Evision Supercars took delivery of a fleet of 34 Tesla Model S cars.
The company, which specialises in short and long term electric vehicle hire, has acquired 34 vehicles fitted with the long range battery pack which can allow up to 312 miles on one charge.
Of the 34 vehicles, 13 have the 416bhp performance pack and two have been fitted with the "performance +" chassis improvements.
The company hopes to continue the relationship with Tesla in the future by taking on the forthcoming SUV and compact executive models once they arrive in Europe.
Great fleet technique for tech firm
Ogilvie Fleet has won an award for its fleet management systems at an annual Fleet Technology awards ceremony.
The award was for the company's MiFleet Showroom 2 and is the second time Ogilvie has won the award.
Paul Barker, editor of BusinessCar, said: "It's deeply impressive that Ogilvie Fleet has improved its already 'Techie' Award-winning MiFleet Showroom 2 system, so this award is even more richly deserved. The additional features brought through in the last 12 months compliment what is already a leading system that cleverly employs technology to ensure fleet managers' roles are a little less time-consuming in terms of managing their vehicles and drivers."
Outlandish performance for Mitsubishi
Mitsubishi's Outlander hybrid has proved so successful that the UK dealer network expects to order a total of 10,000 of the vehicles by the end of the year.
The Outlander PHEV has proved more successful than was initially expected according to reports in BusinessCar. The UK dealer distribution arm of Mitsubishi initially ordered just 1500 of the hybrid SUV but has already upped that order to 7,500.
The popularity of the model stands in contrast to the diesel version which only registered 2,000 models in 2013.
As a result of the success Mitsubishi will be improving their training in regards to dealing with corporate customers and business drivers.