News
Fleet Friday: Fleet numbers up in 2013, with more growth to come.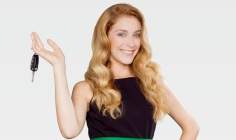 Fleet Friday this week sees a new face at Arval, Škodas for kids, and a second year of growth in used values and new registrations of fleet cars.
Fleet registrations and used values are up
Data from the Society of Motor Manufacturers and Traders (SMMT) showed new fleet car registrations in 2013 were up 5.7% on the previous year to 1.08 million vehicles, which improved on last year's increase of 0.6%.

The market share of vehicles registered to fleets, however, dropped 2.3ppts from 50.2% of total registered vehicles to 47.9% as registration within the business and private markets picked up during 2013.
December, however, did see an increase in registrations on the previous year of 25.8%, from 66,690 vehicles to 84,213, and increased market share for that month to 55.1%.
In the used market the value of ex-fleet and lease vehicles also continued to climb. The record figure of £8,509 for an average ex-fleet car in 2012 rose 7.1% year-on-year to £9,162 despite December traditionally being a slow month for fleet sales.
The December figures, from the British Car Auctions Pulse survey, were not the strongest of the year having fallen 1.3%, on November's values.
Average mileage for used fleet cars also saw a drop in December 2013 compared to last year. This was against the trend of 2013 which had seen age and mileages slowly creeping up.
Alphabet predicts EV market will double
Alphabet, the multi-marque fleet management and leasing arm of BMW, has predicted a significant increase in the sale of electric vehicles (EV) over the next three years.
The company, which operates an electric vehicle leasing scheme called Alphaelectric, believes sales will increase from 4,200 in 2013 to over 10,000 by 2016.
Part of the impetus for that rise, the company said, will come from an increasing use of EVs in fleets and the support of the UK government, who announced in the autumn statement a further £5m (€5.9m) investment in public sector fleets to 'embrace' EV technology.
Further support from manufacturers would also increase the awareness of the public to EV use, said Alphabet.
According to the SMMT the number of Hybrid and other electric vehicles has increased from six two years ago to 17 in 2013.
Tusker re appointed to supply and support the NHS
Salary sacrifice and contract hire provider Tusker has been re-appointed to provide lease cars, salary sacrifice cars and grey fleet management services to NHS Trusts and other public sector bodies across the UK, via its fleet service management service, CPC Drive.
Under the renewed agreement, CPC Drive will be delivered under a single platform to any NHS Trust in the country, and this could be extended to other public bodies as well, including police and fire services and local authorities.
Over the course of its original three year agreement, over 31 NHS Trusts signed up to CPC Drive, and Tusker provided NHS trusts with almost 4,000 cars.
Under the renewed agreement, CPC Drive will be delivered under a single platform to any NHS Trust in the country, and this could be extended to other public bodies as well, including police and fire services and local authorities.
BVRLA predicts strong year for fleet
The British Vehicle Rental and Leasing Association (BVRLA) has predicted that almost every sector of the vehicle rental and leasing industry will grow in 2014.
The Association predicted that the average price for used fleet vehicles would continue to rise, following record breaking prices in 2013 thanks to a combination of rising consumer confidence and a continued dearth of quality 3-5 year old stock, while the abolition of the tax disc should also result in administrative savings.
The BVRLA also suggested that more fleets will embrace pay-to use models in urban areas, such as car sharing, to tackle the cost and duty of care issues surrounding grey fleet drivers.
Finally the BVRLA warned the fleet sector it needs to understand the opportunities presented by connected vehicles and Smartphone apps in the face of competition from technology companies, manufacturers and other operators.
Volkswagen leases Škoda's for kids and vans for Sky
Volkswagen Group Leasing, the corporate and fleet leasing arm of Volkswagen Financial Services, has supplied more than 100 Škoda Citigo cars to Young Drivers on a 24-month lease.
Young Drivers is a UK organisation which provides driving lessons and experiences to children aged between 11 and 17 to develop their understanding of road safety in a bid to reduce accidents caused by inexperienced drivers.
The Škoda vehicles, which have been fitted with dual controls, where chosen because they are easy to drive, according to Kim Stanton, director of Young Drivers, who said the cars would help the organisation increase the number of lessons it provides fourfold.
Volkswagen Financial Services is a subsidiary of Volkswagen Group which also owns the Škoda brand.
Volkswagen's Commercial Vehicle fleet team has also extended its UK fleet provision with broadcaster Sky, adding 1,120 vehicles made up of 930 Caddy Maxi vehicles and 190 Transporters to their fleet.
The deal takes Sky's Volkswagen fleet to 2,500 vehicles and David Landy, Sky's fleet manager, said the reliability and strong residual values of Volkswagen vehicles had informed the decision to extend the fleet.
Arval driver services get a face
Arval, the fleet leasing division of BNP Paribas Leasing Solutions, has begun offering a range of driver care initiatives as part of plan to unify customer service practice across Arval's global business.
The programme includes improved information packs for drivers, enhanced winter driving tips, SMS alerts for servicing and MOT, easy feedback mechanisms to rate Arval's service, and a preferred service, maintenance and repair network for drivers.
As part of the programme, all driver communications will be fronted by a "face of driver services" – referred to as Sarah Walker – in a bid to "humanise" communications between Arval and its fleet drivers.
Part of an initiative called One Arval, the programme has opened in the UK after initial launches in Spain, Brazil and India and will subsequently be rolled out in other markets.
Robert Pieczka, business development and marketing director for Arval UK, said the "enhanced" support service and face of driver services was designed to support driver engagement and interaction and further improve the experience and added Arval is keen to not only provide useful tools to drivers but also be seen by drivers as a friendly, approachable and supportive business to deal with.