News
Fleet Friday: Fleets of software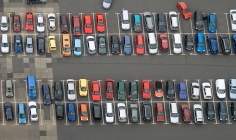 A weekly round up of fleet news from around Europe, this week VW and Vauxhall win new deals, and software issues come to the fore. By Isabella Grotto, Jonathan Minter and Mike Cobb
AA to receive 90 VW vans and provide assistance in return
Volkswagen Commercial Vehicles have reached an agreement to supply 90 vehicles to the AA, in a partnership deal that will also see the motoring organisation provide roadside assistance to VW commercial vehicles customers.

The vans, VW Transporter models, will be supplied with specialist equipment and diagnostic tools.
The deal will also mean the AA will also provide roadside assistance to VW Commercial Vehicles via a dedicated call centre on a 24 hour basis.
Vauxhall supply 100 vehicles to Imtech
Vauxhall will supply 60 of its Vivaro vans to Imtech, the traffic services company.
The deal comes after Vauxhall won a competitive tender managed by ERA Fleet Cost Management (ERAFCM). In addition to the 60 Vivaro vans, Vauxhall will supply another 40 commercial vehicles as part of the deal, ranging in size from the car derived Corsavan to the Movano panel van.
Jim Goodhead, group supply chain director at Imtech UK said: "We are always looking for new ways to lower the cost of our fleet while increasing the efficiency. We appointed ERAFCM to make this a reality by reviewing the current market, and after an extensive tender process, Vauxhall was identified as the best option for the various service operations across the group."
New chair for 1link Disposal Network Forum
1link Disposal Network Forum, a network for users of the epyx defleeting e-commerce platform has appointed Gemma Cleaver as its chair.
Cleaver is the vehicle remarketing administration manager at Leasedrive and will chair the forum that aims to provide impartial advice on the platform's best practice use and development.
Bob Whiffin of GE Capital will become the deputy chair of the forum.
Fleet software needs to makes sense of data flood says Chevin
The amount of data collected by fleet managers is likely increase exponentially, according to software provider Chevin Fleet Solutions, leading to increasing difficulty in using the data to provide clear and useful reports.
Data from telematics, connected cars and other data devices are adding up to a 'flood' of data for which new software will have to be developed to ease the workload of Fleet managers, say Chevin.
The company believe that there will not be a revolution in software terms but that any change will be incremental.
A third of fleet operators would consider self driving cars
Almost a third (32%) of fleet operators would consider using self driving vehicles, according to trackcompare.co.uk.
Kjell Anderton, a director at TrackCompare, noted: "it was taken fairly seriously by most respondents who, in the main, had strong opinions – both for and against."
The poll involved 131 operators and was held between 5 June and 11 June
Brake urges greater fleet safety
Road safety charity Brake has demonstrated the benefits of advanced road safety to fleets in a number of published case studies.
The studies highlights companies that have gone "above and beyond" in putting safety at the heart of their businesses, and also shows how effective safety can avoid unnecessary costs from crashes and scrapes, as well as ensuring employee and public safety.
Paul Holmes, strategic account director, risk, at FMG, said: "The development of a holistic risk reduction programme is something all fleet operators should strive to achieve."
AVIS Ireland implements bynxFleet software
AVIS Fleet Services Ireland has adopted bynxFLEET software in a bid to reduce complexity and increase competitiveness across its operations.
Replacing AVIS's previous out-of-date system, according to the companies, bynxFLEET will provide a single platform for the fleet provider's operations through a unified database engine, financial reporting platform and applications covering all elements of the business of fleet operation and vehicle leasing.
Brian Tobin, financial accountant and director of AVIS Fleet Services, said that as the Irish market became increasingly competitive, the company was "losing out to larger competitors in tenders because of the limitations of our technology."
The new software will cover all aspects from prospecting and quotations to maintenance, termination and disposal.
Tobin added: "The new system is enabling us to be more agile and competitive. We are not limited by a lack of functionality and that means we can tender more zealously for high value business that will keep our company healthy, enable us to grow and take on more staff."
O'Donovan invests £80,000 in vehicle telematics
London waste management company O'Donovan Waste Disposal has decided to invest £80,000 in telematics monitoring equipment for its vehicles.
The move towards the new technology is aimed at improving driver performance in both safety and environment terms, according to the company.
Each of O'Donovan's 75 vehicles has been fitted with the bespoke telematics technology, allowing driving patterns and behaviour to be monitored in real time and driver training to be adapted consequently.
Jacqueline O'Donovan, managing director of O'Donovan Waste Disposal, said: "As a company we are committed to operating to the highest standards when it comes to driver behaviour.
"With technology at the forefront of everyday transportation, telematics systems bring real benefits for both fleet managers and drivers alike, helping them do their jobs more effectively and safely as well as being more environmentally friendly."
Fleet values stabilise in May – Manheim
Despite de-fleet auction prices continuing to fall, May prices brought some stabilisation after a less substantial decrease from April, according to auctioneer Manheim.
Following on from an 8.5% decrease in ex-lease and contract hire vehicle values between March and April, average prices fell by 2.3% (£162) during May to £6,964.
Conversely, average age has remained consistent at 55 months, while average mileage fell 2,247 miles month-on-month.
The fall in prices has been attributed to the recurring early summer softening, and year-on-year the average selling price for de-fleeted stock in May was actually 1.8% higher in comparison to the same period in 2013.
Free download worth over $5000
Download our 2018 Technology, Media and Telecoms Predictions Report
Worth up to $5,850
In this report, we look at the 30 big tech themes for 2019, identifying winners and losers for each theme. This report will impact all industries helping:
CEOs/Senior Staff: in all industries understand the disruptive threats to their competitive landscape
Investors: Helps fund managers focus their time on the most interesting investment opportunities in global TM