News
Fleet Friday: Forums, education and EVs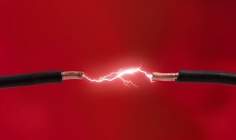 The weekly round-up of fleet news. This week featuring news from Alphabet, Chevin and epyx. By Jonathan Minter
---
Alphabet helps Gnewt double fleet size
Alphabet has funded and supplied urban delivery company Gnewt Cargo with 55 electric Renault Kangoo Z.E vans, effectively doubling the company's electric fleet.

The company said this also increased its operational capacity tenfold. It can now do 5,000 deliveries a day in London on behalf of its customer myHermes, the second largest home delivery service in the UK.
Alphabet said increasing the number of electric powered deliveries would save myHermes an estimated 122 tonnes of carbon each year in emissions.
Sam Clarke, director of Gnewt Cargo said: "We have grown 200% this year, and this deal which sees us take the lead on all myHermes deliveries inside the Congestion charge zone simply could not go wrong. Thanks to Alphabet the deal was done quickly and everything is now in place to cut both our carbon and financial outgoings."
5 new customers for 1link Hire Forum
epyx has added five new members to its customer body forum 1link Hire Network Customer Forum.
The new members are Amanda Cunningham of FMG Support, Ian Bennet of Ogilvie Fleet, Ann Chiverton of TCH Leasing, Alison Mead of Grosvenor Contracts and Sharon Avery of ARI Fleet.
Explaining the importance of the forum to epyx, Forum chair Julie Griffiths said: "The Forum fulfils an important role in promoting best practice, discussing new ideas and also guiding future development of the platform. It is very pleasing to see these new members come on board."
epyx said the Forum was being regularly consulted in developing the future upgrade to its 1link Hire Network, called 'Release 27".
The company did not say when it was due to be released other than it would be "soon".
Chevin proclaims importance of support, training and implementation
Support, training and implementation are becoming increasingly important to fleet software users according to software provider Chevin Fleet Solutions.
David Gladding, sales director for Chevin said: "As in any other technology sector, the 21st century in fleet software has been all about learning how to maximise the advantages available from web-based technology.
"However, while still ongoing, that process is beginning to slow a little and we are seeing a definite switch in emphasis back towards some of the basics – good support, good training and good implementation."
According to Gladding, this trend was becoming increasingly evident when Chevin was bidding for new business and when conversing with established customers, and the company was investing in these areas.
Gladding added: ""We are adding new people to our support, training and implementation teams as well as investing in new systems and new facilities. It is all about satisfying and exceeding the requirements of our customers."