News
Fleet Friday: From Vancouver to van sales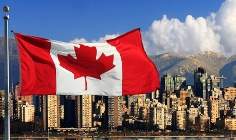 By Grant Collinson, Richard Irvine-Brown and Mike Cobb
A round up of the week's fleet news including Canadian and public sector operations for LeasePlan, record ex-fleet auction values, plus sales times, certificates and applications.
LeasePlan opens in Canada, offers public sector rental in UK

Netherlands-headquartered fleet lessor LeasePlan will open for business in Cananda from January 2014.
LeasePlan has signed a licensing agreement with Canadian company Foss National Leasing which will see Foss operate the newly-formed LeasePlan Canada subsidiary.
Jeff Hartley, currently president of Foss National Leasing, will be president of the new venture which, along with LeasePlan USA and LeasePlan Mexico, will give the firm full coverage of the North American market.
Karen Foss, chief executive of Foss National Leasing, said LeasePlan has a "proven track record" expanding into to new markets and taking a marketing-leading position and added the company's North American presence would help the new subsidiary serve the needs of multinational clients.
Meanwhile, Automotive Leasing, the public sector division of LeasePlan UK, has begun offering specialist commercial vehicles on a daily rental product.
The company already offers daily rental on standard commercial vehicles and said there was demand from public sector fleet operators for a broader rental option.
Tim Meadows, brand director at Automotive Leasing, said: "Public sector fleet operators have told us that they want a one stop shop for leasing and rental – from cars to specialist commercial vehicles, including patient transport to road sweepers – so it was important that these bespoke vehicle requirements were reflected in our rental offering too."
Ex-fleet commercial vehicle record values
Remarketing firms British Car Auctions and Manheim have both reported record monthly values for de-fleeted vehicles at UK auctions in October.
Duncan Ward, general manager, Commercial Vehicles at BCA, said: "Commercial vehicles entered for sale by company fleets and corporate operators are highly prized because they often come with a comprehensive service history and just one owner's name in the log book.
"Professional buyers who typically buy corporate vans at auction are finding they have to bid harder and higher to secure the same stock and this trend is set to continue over the coming months."
Although total LCV auction values dropped by 0.14% month-on-month to an average of £5,151, ex-fleet LCVs were up 1.72% compared to September, and 25.32% compared to October 2012, to a record high of £6,518. Sale-against-CAP gained 1.64ppts on the year before to 103.16% and sale-against-MRP (manufacturer's retail price) gained 4.89ppts to hit 37.49%.
Part-exchange LCVs averaged £3,501 at auction in October, £8 shy of the monthly record set in September. However, compared to October 2012, the average value was up 17.88%, average age down by 0.72% to 79.44 months and sale-against-CAP up 3.39ppts to 106.09%.
Manheim reported an average value of £7,724 for ex-fleet vehicles, up 12.09% year-on-year and 5.39% month-on-month. Values increased in five of the 10 segments of vehicles auctioned during October, most noticeably in medium-sized family model cars, which gained an average £732 over the month.
Zenith claims de-fleet turnaround in a week
Fleet management and leasing firm Zenith has claimed it is 'consistently' selling de-fleeted vehicles within a week using its 1link Disposal Network platform.
The platform brings together trade, auction and driver sales with timed auctions on four days of the week and a 48-hour vehicle viewing period.
Mike Burn, head of remarketing at Zenith, explained a "key point" was to set "a sensible reserve for the high quality of vehicles on offer and through this approach, we sell around 70-80% of our stock to the trade buyer network."
Venson seeks staff ATA Accreditation
Venson Automotive Solutions, the independent leasing and fleet management company, has developed a training programme for its technical customer service advisors.
The programme is aimed to give their staff an ATA (Automotive Technician Accreditation) Accreditation for Technical Customer Service Advisors (Rental & Leasing), and has been developed by the Institute of the Motor Industry and the British Vehicle Rental and Leasing Association.
Staff will be measured against a set of key skills in areas such as providing technical support for fleet managers.
Fleet Alliance app 'hugely beneficial'
Facilities management company, ECG Facilities Services, has trumpeted an E-fleet mobile app developed by Fleet Alliance as 'hugely beneficial' to its fleet management.
The app allows ECG to manage their fleet of approximately 150 vehicles remotely by giving drivers the chance to upload their mileage and vehicle condition via their mobile devices.
Tim Muir, health and safety manager at ECG, said: "This helps me to keep a close eye on the mileages of all our vehicles to ensure we do not exceed our contracted mileages."
Free download worth over $5000
Download our 2018 Technology, Media and Telecoms Predictions Report
Worth up to $5,850
In this report, we look at the 30 big tech themes for 2019, identifying winners and losers for each theme. This report will impact all industries helping:
CEOs/Senior Staff: in all industries understand the disruptive threats to their competitive landscape
Investors: Helps fund managers focus their time on the most interesting investment opportunities in global TM