News
Fleet Friday: Growth, deals, sales and branches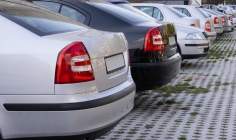 A round-up of the week's fleet news including UK registration growth, acquisition of Zenith approved, fourth Manheim and Lex auction and 21st Burnt Tree branch. By Grant Collinson, Jonathan Minter and Isabella Grotto
UK fleet up 3.6% in Feb
UK fleet registrations grew 3.6% year-on-year in February, outpacing the wider market which was up 3% in the month, according to SMMT.

New registrations for the fleet sector totalled 37,029 units, while the sub-25 vehicle 'business' fleet sector saw 1,820 registrations in the month, up 6.2% year-on-year.
Total new car registrations were up 3% in February marking the 24th consecutive month of growth, during which time registrations have increased 17.4%.
Year to date, the fleet sector was up 1.1% from 110,976 units to 112,238 while the business sector was up 7.5% from 9,078 units to 9,762. Overall the new car market was up 6.1% to 223,298 units.
Private equity acquisition of Zenith gets FCA approval
The acquisition of fleet lessor Zenith by private equity firm HgCapital has been approved by the Financial Conduct Authority (FCA).
The completion of the deal comes four months after HgCapital acquired independent fleet firm Leasedrive.
Both companies will continue to trade under their existing brands led by an executive board with Tim Buchan and Mark Phillips of Zenith as chief executive and chief financial officer, respectively, industry veteran Jon Walden as chairman, Andrew Land, HgCapital's managing director, and Leasedrive's David Bird and Roddy Graham.
Buchan said: "This is a hugely exciting time for Zenith and Leasedrive. We are both award winning businesses and by integrating our organisations we will significantly strengthen our competitive position and provide a platform for strong future growth."
Manheim and Lex Autolease to hold 1,001 vehicle auction
UK remarketing group Manheim and fleet leasing and management provider Lex Autolease will hold their latest 'megasale' of 1,001 vehicles on the 8 March.
The Saturday auction of ex-fleet, finance and commercial vehicles follows a similar event in October 2013, in which £7.1m (€8.6m) worth of vehicles went under the hammer.
Burnt Tree opens 21st branch
Independent commercial vehicle rental and contract hire company Burnt Tree has opened a rental facility in Southampton, its 21st in the country.
Based on a one acre site with a two story office block, full workshop facilities and parking, the branch has a full range of vehicles for rental, from cars to refrigerated trucks.
Barry Dean, general manager of the Southampton branch, said the site opened with 50 vehicles and the company plans to expand to 500 vehicles within the next few years.