News
Fleet Friday: It's Iconic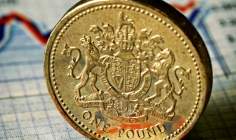 The weekly round up of fleet news, this week featuring Manheim value figures, telematics, and a new broker platform for Alphabet. By Jonathan Minter, Brian Cantwell and Isabella Grotto
---
Manheim: Fleet sector values fall
Figures released by global remarketing organisation Manheim showed a downturn in value for the fleet sector during September 2014.

At £7,135, the average selling price for a defleet vehicle in September 2014 was £125 (or 1.7%) lower than comparable figures taken from August 2014.
Average mileage saw an increase from 60,147 to 60,564 (a rise of 417 miles) whilst the average age of defleet vehicles in stock was up by two months.
Looking at the figures on a year-on-year basis, they revealed a decline of £194 in fleet sector values from September 2013 to the equivalent month in 2014. There was an increase in both average age, by four months, and average mileage, by 4,041 miles, for September's fleet sector stock.
Valuation services manager at Manheim, Daren Wiseman, said; "While we are seeing a small but consistent month-on-month fall in fleet sector value, this is largely typical during the usually quieter summer months. Average selling prices have remained broadly consistent from 2013 to 2014, despite a corresponding increase in both age and mileage.
Icon make you good platform
Alphabet, the fleet leasing arm of BMW, has adopted a contract hire and leasing broker platform designed by finance technology provider Codeweavers.
The software, called Icon, includes a point of sale (POS) system designed to allow brokers to provide a full range of finance products for corporate customers.
Icon will launch on 19 September and has been extended to seven pilot partners, each of whom have received the system branded to their requirements.
Among the features included are; access to offers available through Alphabet; a quick quote service; application process portal and customer records.
Gavin Davies, head of indirect sales at Alphabet, said; "The target was for icon to be the default system of choice for our partners. The feedback is that this is being achieved."
Masternaut: Over two thirds of driver comfortable with telematics
Over 68% of fleet drivers said they were comfortable with telematics being installed in their vehicles, in a survey of 2,032 UK employees by pan-European telematics provider Masternaut.
The company said this represented a "shift" in consumer attitudes to the product, with privacy issues no longer presenting a barrier to entry for installation.
Despite this apparent acceptance of telematics use, 72% of respondents said neither their work not their personal vehicles were fitted with a telematics device.
Of the 32% who said they would be uncomfortable with the idea of having telematics installed in their vehicles, privacy concerns was by far the most popular reason, at 51%, following by not understanding the benefits (18%) and not understanding how the data is used (14%).
epyx's 1link platform adapted for vans and trucks
IT solutions provider epyx has adapted its 1link e-commerce platform to allow for van and truck use.
The platform has been in use within the fleet sector for over a decade, according to epyx, and is used to manage new vehicle orders.
The new capability will allow the 1link Vehicle Network to manage the fitting of items by third party suppliers, from minor fitments to complete rebuilds.
David Goodyear, head of business development at epyx, described the move as part of an ongoing strategy of expansion in the commercial vehicle market.