News
Fleet Friday: one step down, two steps up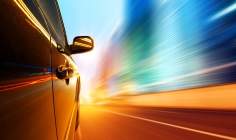 This week's round-up of fleet news sees three senior personnel moves from across the industry. By Isabella Grotto and Grant Collinson

LeasePlan UK MD steps down
David Brennan will step down as managing director of fleet lessor LeasePlan UK at the end of April after eight years at the head of the company.

Dave Strickland, LeasePlan UK's finance director, will act as interim managing director until a permanent replacement is found.
Brennan led LeasePlan through a time of "substantial" growth in profit and scale, according to the company, and the current UK funded fleet is the largest it has ever been at 135,000 vehicles.
Vahid Daemi, global chief executive of LeasePlan, said: "LeasePlan UK has been extremely successful during David's time as managing director, particularly as this eight year period has included some very difficult economic conditions."
Lex Autolease appoint head of new business
UK fleet lessor Lex Autolease has appointed Doug Hyett as head of new business.
Stepping into the newly created board-level role, Hyett will head the business development function within the company and will be tasked with establishing business opportunities across all of the company's sectors.
Hyett previously held the position of head of mega fleets at Lex Autolease, where he was responsible for delivering fleets to large private and public sector clients.
He joined Lex Autolease 12 years ago as director of corporate business development and brings over 25 years of corporate sales experience across the FMCG, transport and hospitality industries.
Tim Porter, managing director at Lex Autolease, described Hyett's appointment as "instrumental in our growth plans".
"Doug is a highly experienced and effective leader within the organisation who can bring such in-depth knowledge and understanding of the market to the role."
JATO Dynamics appoints CFO
Auto industry analysis provider Jato Dynamics has appointed Matt Hall to the position of chief financial officer.
As head of Jato's global finance function, Hall will be responsible for the department's overall development and will play a determining role in supporting growth plans, according to the business.
Hall previously held the position of chief financial officer and senior vice president at Invensys Rail. Prior to this role, he was group financial controller for In Health Group, a diagnostics and healthcare service provider, where he gained experience in business acquisitions and integrations.
Andy Rothery, chief executive officer of Jato, said the professional experience Hall brings to the role will be "instrumental" in reshaping Jato's financial teams, and "central" to the development and implementation of the company's corporate strategy.