News
Fleet Friday: Seminars, safety, savings and selection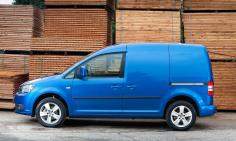 Fleet Friday: News form around the fleet markets: This week includes LeasePlan makes an appointment, VW introduces a fuel card and ACFO expanding its seminar programme.
LeasePlan appoints commercial performance director
Fleet vehicle management company LeasePlan has appointed Tom Brewer as its commercial performance director.
Brewer has been at Leaseplan for the past eight years, most recently as head of product services in the Commercial Division.
In his new role, Brewer will be responsible for improving Leaseplan's customer acquisition, retention and sales strategies. Commenting on his promotion,
Brewer said "With LeasePlan firmly focussed on growing in the coming years I'm really looking forward to ensuring that our sales and account management teams have everything at their disposal to ensure we meet both the existing and emerging needs of our customers."
Global NCAP promotes 'five star' safety
Vehicle safety promoting charity Global NCAP has released a set of guidelines for fleet users, recommending they only use vehicles that have been rated five stars by the New Car Assessment Programmes (NCAPS).
The organisation said the lack of fleet regulation in emerging markets was a real concern, and that following the new guidelines would ensure at least acceptable levels of protection for employees.
It also recommended that fleet managers confirm vehicles meet the minimum United Nations vehicle safety standards concerning seat belts and front and side crash tests. Global NCAP noted approximately a third of vehicles made in 2013 did not meet this.

Volkswagen Group Leasing launches fuel saving card
Volkswagen Group Leasing is working with fuel expense management company The Miles Company (TMC) to provide customers with a Fuel+ Card, which TMC claims guarantees fleet fuel savings.
The card is accepted at 99% of UK forecourts, and costs £.25 per month. The Fuel+ Card includes an integrated mileage capture and audit system to provide an accurate picture of fuel costs and emissions, reducing fuel and expense administration time and costs.
The card is backed by VISA global network, so should work in Europe as well as the UK.
Lex Autolease delivers 'Driveaway' vehicles to Lord
Birmingham based Lord Combustion Services has become the first business to take delivery of Lex Autolease's 'Driveaway' commercial vehicles.
The vehicles are so called, as they come pre-fitted with industry specific internal fixtures and fittings such as racking and storage.
The four year contract hire deal is the first phase of Lord's plan to upgrade its fleet of 32 company-car and commercial vehicles.
ACFO expands seminar programme
The UK Association of Car Fleet Operators (ACFO) is to increase the number of seminars it holds due to the popularity of its current line up.
ACFO has held a number of seminars over the past two years on industry issues. The next seminar is due on 3rd June 2014, and so far over 100 ACFO members have pre registered to attend.
No dates have been announced, however the new seminars will be held in the second half of 2014 and start of 2015.