News
Fletcher switches ALD for Manheim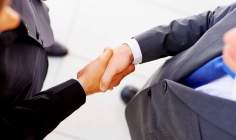 Nigel Fletcher is set to join UK-based remarketer Manheim as group development director, leaving his position as a director at ALD Automotive.
As of 1 May, Fletcher will be responsible for strategic business planning, products and service strategy, digital development and new business acquisitions at Manheim, as well as providing strategic support in several of the company's international markets.
Fletcher spent 14 years at ALD, the fleet arm of Société Générale, as deputy managing director and operations director, where he was a Manheim customer. He has previously held the position of operations director at Crown Vehicle Contracts and Swan National Leasing.

Fletcher will report to John Bailey, UK and Europe chief executive at Manheim, who also manages all of the company's operations outside North America.
Bailey said Fletcher's experience and "particular insight into the requirements of our customers" would "play a pivotal role" in Manheim's objectives.
richard.brown@timetric.com