News
Ford MD confident in UK market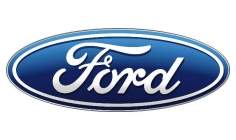 Mark Ovenden, chairman and managing director of Ford UK, has said he expects a continued rise in car retail which has seen 18 successive months of year-on-year growth by registration volume.
Ovenden said the low price of cars, in part facilitated by finance deals which currently account for nearly three-quarters of new car sales, coupled with payment protection insurance payouts putting money in consumers' pockets, have prompted confidence in the market.
Talking to headlineauto, Ovenden explained: "Interest rates are low and there are some attractive PCP deals, so I think there is a bit more upside to come yet."

Although Ovenden did not believe total industry registrations will go much beyond the 2.2 million predicted by the Society of Motor Manufacturers and Traders, he said there was "no reason" to believe sales volumes would decrease.
richard.brown@timetric.com