News
Ford widens gap on competitors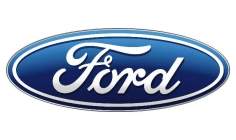 US car manufacturer Ford has grown its lead on its closest competitor Vauxhall to over 54,000 registrations during the fiscal year ending June 2014.
The company's sales lead grew by 65%, with Ford leading retail sales with over twice the volume of Vauxhall's.
Ford sales for the month of June totalled 29,376 vehicles, contributing to the total figure of 173,554 for the first half of 2014, up 6.2% from 163,396 units sold between January and June 2013.

In particular, the company's Ford Fiesta model proved the most popular in the UK with almost 70,000 units sold in the first half of 2014, up 11.3% compared to the same period in 2013.
According to figures released last week by the Society of Motor Manufacturers and Traders (SMMT), the brand led the UK across all of its segments: cars, commercials and total vehicle.
Mark Ovenden, chairman and managing director Ford Britain, said: "Ford has extended its sales lead through the first half of 2014 thanks to the support of its dealer partners, who make up the strongest dealer network in the UK, and the company's commitment to new models and technologies."