News
Glass's takes guide digital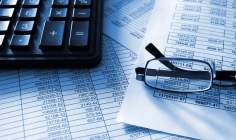 Glass's has taken its valuations book digital in a move designed to attract more users to the company's data set.
The new guide will come as an app available for the iPad, iPhone and Android compatible devices and will initially carry news, registration searches, manufacturer's guides and access to valuations on over 33,000 vehicles.
The guide will give subscribers the latest and most up to date information, something that Glass's claim is not possible using the hard copy version.

Missing at launch is a retail price guide that provides regional and national pricing, but Glass's estimates that this will also be available in the app sometime later in the year.
Ian Tilbrook, managing director of Glass's said: "The world is going digital, and having fast access to useable information is vital to dealers. We know people love the printed book, and we are confident they will love the digital Guide even more. By giving the industry greater market intelligence through more data, more content and more support, we can enable dealers to really power ahead of their competition."