News
Glass's teams up with RAC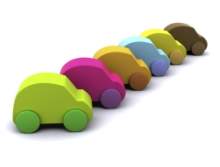 Car valuation provider Glass's has teamed up with online retailer RAC Cars to provide car valuations to consumers using the company's website.
RAC Cars, a division of motoring group RAC, provides an online car sales site which it describe as a "new, safe environment" for consumers to purchase their vehicle.
The tie up with Glass's has been in operation since February and uses the car's registration to offer a detailed valuation which incorporates the options applied to the vehicle.
Peter McCullough, managing director of RAC Cars, said: "We are delighted to partner with Glass's. I have worked in the car valuations industry for many years – and Glass's is a strong, trusted consumer brand committed to providing real insight to the used car market. This makes Glass's an ideal valuations partner for RAC Cars."