News
GM faces $400m lost revenue due to Brexit sterling slide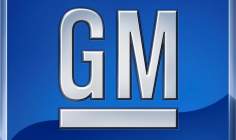 General Motors (GM) has stated that it faces a $400m (€366.3m) drop in revenue due to the fall in the value of pound sterling following Brexit, according to various reports.
The American carmaker reported a net income of $2.8bn in its Q3 earnings report, up 104% on the previous year, boosted by 'strong performance in the US and China'.
However, GM reported it had lost $100m in UK revenues due to currency fluctuations, and expected to lose a further $300m in Q4.

According to news reports, GM warned that it could cut European production, as it vowed to take "whatever action is necessary."
The company will decide over the next few months whether or not to continue Vauxhall production at Ellesmere Port, Cheshire, where 2,100 are employed.
It has been reported that GM has already raised its UK prices by 2.5% in October, and is seeking to cut further costs.
Chuck Stevens, chief financial officer at GM, told the press: "We've been spending a lot of time, obviously with the team in Europe.
"And I look at the situation in the UK…as a speedbump on our path to where we want to take the business."