News
GM secures Brazil finance arm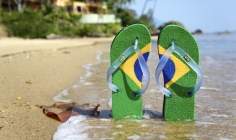 General Motors Financial Company (GM Financial) has acquired the car finance operations of Ally Financial in Brazil.
GM Financial, a wholly-owned subsidiary of General Motors, has acquired the operations of Ally in multiple markets across Europe, including the UK, and the Americas.
The acquisitions have brought much of GM's finance proposition back in-house after the Detroit-based carmaker sold many of the original businesses to Ally as the worst of the post-2008 recession took hold.

With approval pending on a joint venture in China, GM Financial expects to soon be operating in 19 markets, covering 80% of GM's worldwide sales volume across more than 16,000 motor dealers.
richard.brown@timetric.com