News
Grab market share before lenders return – iVendi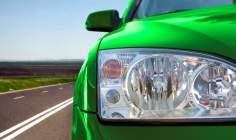 James Tew, director of car finance IT provider iVendi, has said lenders and dealers may be facing their last opportunity to grow market share.
If the UK economy recovers, said Tew, those companies which have tightened their criteria to lend since 2008 will likely find a renewed appetite for risk, taking market share from car finance companies as providers of personal credit.
Although a market return date for personal lenders is indefinable, Tew believes credit rules may be relaxed "in as little as a couple of years" which would start to close "a limited 'window' when dealers and lenders can make the most of a relatively open market".

Tew said those companies with which iVendi worked were currently promoting motor finance as strongly as possible, with emphasis on a 'sell-through' model of finance.
richard.brown@timetric.com