News
H1 European car sales up 5.8%: JATO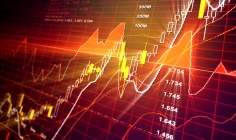 European new car sales in the first half of 2014 were up 5.8% year-on-year, according to data provider JATO, after car sales in June grew 4.3%, compared to the same period in 2013.
June marked the tenth consecutive month of growth. (EU registrations ninth month of recovery
Overall, 24 of the 30 countries analysed recorded year-to-date increases in volumes, including the five largest markets of France, Germany, Great Britain, Italy and Spain.
With a sales growth of 120,000 units, up 10.6% year-on-year, Great Britain saw the largest increase in units. JATO added that Spain also performed well, growing 18.8%, and credited this to: "the re-introduction of government incentives, after very low sales a year ago."

The other three of the big five all grew, albeit at a slower pace. Italy grew 3.4% year-on-year in the first half of 2014, France 2.9% and Germany, Europe's largest car market, by 2.4%.
The Czech Republic, Portugal and Sweden were also strong performers, up 16.4%, 37.7% and 17.7%, respectively.
One sour note was the Netherlands, where car sales fell 5.1% year-to-date, which JATO said was due to tax changes brought in at the start of the year.
By brand
Despite a small decline in sales in June for Volkswagen, Ford and Citroen, all of the top 10 largest selling brands grew over the first half of 2014, year-on-year.
Renault did especially well, growing 13.5%, to 468,248 cars sold. This moved it to within just over 4,000 units of OPEL/Vauxhall, Europe's third largest manufacturer, which grew 8.3% to 472, 312.
A lot of Renault's growth came from the popularity of the Renault Captur, which saw its sales jump from 19,178 in the first half of 2013, to 87,410 in the same period of 2014.
Volkswagen, the largest manufacturer in Europe, grew 1.9% to 825,041 vehicles in the period, while Ford grew 5.5%, to 514,943.
Peugeot, BMW and Audi grew by 7.1%, 5.3% and 5.2% in the period, respectively, while Mercedes, Citroen and Fiat grew by 3.4%, 2.6% and 1.5%, respectively.
The Volkswagen Golf remained the most popular model, with 270,462 cars sold in the period, thanks to a 14.2% rise in year-to-date sales.
However JATO reported that the Ford Fiesta over took the Renault Clio, by 167, 941 to 162,558 vehicles, thanks to its impressive 9.3%growth. Clio sales increased by 5.3%, in comparison.