News
Harrison to leave the FLA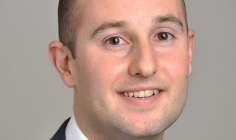 The head of motor finance at the Finance & Leasing Association (FLA) Paul Harrison is to step down from his post at the association in November.
Harrison first joined the FLA in 2006 from the Society of Motor Manufactures and Traders.
He was a regular commentator for Motor Finance, including on topics such as the Financial Conduct Authority (FCA) and on industry trends.

Harrison is leaving to take up a new car finance role at Auto Trader.
Commenting on his departure, FLA director General Stephen Sklaroff said "I am very grateful to Paul for his huge contribution to the FLA over the last 8 years and, in particular, during his time as Head of Motor Finance.
"He has worked extremely hard for the FLA's motor members across a wide range of issues, and can be justly proud of his achievements in areas like the FLA's Specialist Automotive Finance initiative and the industry's response to the new system of credit regulation."
The FLA said it has begun work on finding a successor, and plan to announce a name before the end of the year.