News
Head of IT hire at Startline Motor Finance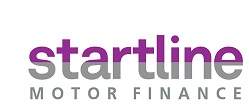 Glasgow-based lender Startline Motor Finance has made an addition to its executive team.
Conal Furie has been appointed as head of IT and digital, taking charge of the company's technology operations.
Furie started his career as an IT support specialist at Lex Retail Group in 1992. Positions since include head of IT at Arnold Clark, IT director at Peter Vardy and most recently innovations director at Jardine Motors Group.

Furie said: "I'm very pleased to be joining Startline at this stage in the company's development. It has built its proposition into a genuine force in the market place over the last few years.
"My job will be to build on and enhance the IT infrastructure, along with a major focus on Startline's future digital strategy, to move the company through its next phase of development."
Startline chief executive officer Paul Burgess said: "Conal's arrival will allow Startline to realise its ambition of positioning itself as the most forward thinking and technologically advanced lender in the motor finance sector.
"As a business, we continue to grow on a month-by-month basis and are continually revising our IT strategy to take account of this expansion."
Recent Startline investments in IT include the introduction last year of new decision software designed to process a higher percentage of customer applications automatically. Startline Motor Finance plans to move into expanded Glasgow offices in the SkyPark building by September, which are around two and a half times the size of the current office space.
Conal's appointment follows that of Kevin Mooney, who was appointed as Startline's head of business intelligence in May.