News
Honda ramps up offers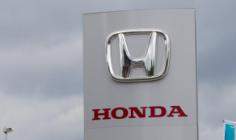 The CR-Z, Insight and new CR-V have been added to Honda's second-quarter deals, available until 30 June, with offers on the Jazz and Civic also enhanced.
The CR-V, CR-Z and Insight are each available on 0% hire purchase with a term length between 12 and 36 months and a minimum deposit of 35% (£7,536.85 on the CR-V; £7,285.99 on the CR-Z; £7,068.02 on the Insight). Monthly payments start at £388 for the CR-V, £374 for the CR-Z or £362 for the Insight.
Alternatively, the CR-V is available on PCP with 4.38% interest, 4.9% APR, starting with a deposit of £5,382.46 and 47 monthly payments of £263.

On PCP, the CR-Z is available with 6.14% interest, 6.9% APR, on either a 25- or 37-month term. With a customer deposit of £5,275.65 on the longer term prices start at £307 a month.
Term length on the Insight is also 25 or 37 months, the interest rate is 6.05% and representative APR is 6.9%. With a customer deposit of £5,042.32, monthly payments start at £319 on the longer term.
Aside from the finance, all five models will be available with four years' servicing and roadside assistance.
richard.brown@timetric.com