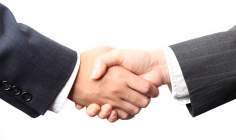 Vehicle information provider HPI has appointed Neil Hodson as its managing director.
Hodson has 20 years of experience in the used car market, including his previous role as group sales director for Manheim. Before this he spent 11 years at Experian Automotive, where he was director and general manager.
Commenting on the role, Hodson said "I aim to re-focus on our existing customers and ensuring we continue to deliver high quality, high value data solutions that provide a valuable ROI, designed to help them enhance their business."

He added: "I will be driving forward innovations that leverage the changing dynamics of the sector, by harnessing new technologies and market opportunities. By diversifying the HPI portfolio of services, we can bring our trade customers a new level of value, in new and interesting ways."
Hodson has replaced Daniel Burgess, who moved from HPI to BCA in September last year.