News
HPI reiterates vehicle history warning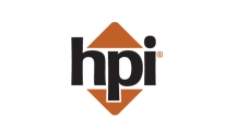 Vehicle information provider HPI has again urged dealers and consumers to check the history of used cars they are considering to buy, with one in three cars having a "hidden history".
The company says a "shocking number" of buyers don't complete a vehicle history check before purchase, while some dealers are pushing up prices with false histories and practices such as clocking; artificially altering the mileage.
It said the practice was just as much an issue for dealers, who risked their reputation as well as legal repercussions if found trading in cars with a false history, and pointed out that private individuals as well as companies had been found clocking cars, with tools readily available online.

HPI pointed out Office of Fair Trading (OFT) rules say mileage disclaimers are not enough for traders to meet due diligence. Meanwhile, consumers were urged to complete their own background checks on cars, as well as checking whether dealers are part of an organisation such as the Retail Motor Industry Federation (RMIF) or have signed up to the Motor Codes scheme.
'Face value'
The company recommended using HPI's own checking system, which includes a mileage check against the National Mileage Register, and said consumers should also conduct an independent vehicle inspection, using the likes of the RAC or AA.
Nicola Johnson, product development manager at HPI, said: "Too many used car buyers take the seller's word at face value. This leaves them at risk of being told a pack of lies and spending good money on a car that turns out to be a nightmare on wheels."
"To top it all, the unscrupulous sellers featured were also convincing people that once they bought the car any faults were the new owner's responsibility and that they had signed away their legal rights. This is not the case and shows just how important it is for consumers to know their legal position."
'Particularly lucrative'
HPI and vehicle valuation firm CAP have calculated the average value of a hatchback rose by 42% once it had been clocked, with 4x4s rising by an average 30% and popular sports models by 40%. People carrier values rose an average of 50% after clocking.
Daniel Burgess, managing director at HPI, said: "The CAP figures show that it's not always the highest value vehicles that make the most for clockers. For example, the popular VW Golf is a particularly lucrative model – by reducing the mileage from 90,000 to 30,000 an unscrupulous seller could add nearly £3,000 to the value, setting consumers back £9,125 for a vehicle that's actually worth £6,225 – equating to almost a 50% increase on its true value."
He added: "A sound mileage verification strategy which is backed by a thorough investigations process is not only best practice but can provide dealers with a sound legal defence."