News
HPI: Rising eco-concerns at point of sale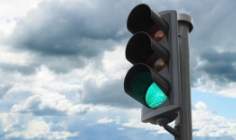 A survey of dealers by vehicle information provider HPI has shown a growing awareness of CO2 emissions among consumers purchasing a vehicle.
Of those dealerships asked, 77% felt there was a better awareness of CO2 emissions among customers; however, it seems the financial benefits of 'going green' were the main motive for customers.
A total of 85% of respondents felt the increased awareness was due to lower tax benefits, whilst 49% of respondents said the lower cost of running the vehicle was an important factor.

While 13% of dealers said that CO2 emissions were not an important factor, 37% said that it frequently affected the customer's decision on a vehicle.
HPI's survey revealed that, despite 43% of dealers either never or rarely obtaining the HPI CO2 Certificate, 61% of those who had obtained the certificate said it aided sales.
The results will encourage manufacturers and their captive finance partners with electric or low-emission vehicles in the UK market, such as Nissan and Renault, which each lease the batteries of their electric models through RCI Financial Services; Vauxhall, which is supplying the Ampera to Hertz's electric fleet; and Toyota Financial Services, which last year reported 16% of sales for Toyota, and 93% for prestige brand Lexus, were hybrids.