News
Hydrogen fuel cell vehicles arrive in the UK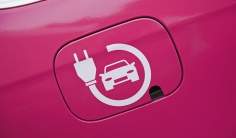 Six Hyundai ix35 fuel cell vehicles have arrived in the UK, which the manufacturer says are the first hydrogen fuel cell vehicles to be sold to UK customers.
Tony Whitehorn, president and chief executive officer of Hyundai Motor UK, said: "Making the first UK customer deliveries of hydrogen-powered cars is a huge landmark for the industry."
He added Hyundai was committed to rolling-out this technology in line with government plans to grow the refuelling infrastructure.

On 9 October UK business minister, Matthew Hancock, said the government and industry will provide £11m to establish a network of up to 15 hydrogen refuelling stations by 2015, and provide £2m of funding for public sector hydrogen vehicles.
The ix35 range is available on both a 0% APR conditional sale with a 50% deposit and 36 month period, or a no deposit PCP deal at 5.9%. Certain models include a deposit contribution with PCP. Hyundai said new customer orders won't be fulfilled until early 2015.
A survey of over 2900 people by contracthireandleasing.com in early October 2014 found hydrogen cars to be as popular as fully electric cars, despite the fact that there were no hydrogen cars available at the time of the survey.