News
Impact of extended warranties on used values made clear by Glass's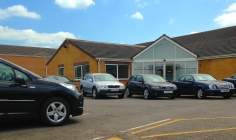 Research by car valuation service Glass's suggests that free extended warranties tend to have a positive impact on residual values.
The investigation, conducted in the German market by EurotaxGlass's Group, shows residual values for identical 36-month old models improved by between 1- 3% when accompanied by an extended warranty bundle.
If the warranties presented a real incremental benefit and were fully understood by the consumer, used vehicles with part of a seven-year warranty remaining were found to have commanded a higher price than ones without.

Glass's report highlighted how factors such as the appeal of the vehicle in the used market place, as well as expectations surrounding reliability, were key to determining a car's residual value performance.
So while established brands can rely on their perceived quality, less recognised 'challenger brands' can benefit from extended warranty bundles, leveraging them to dispel the consumer's perceived risk of acquiring an unknown model.