News
Improved financial services can't stop BMW Group Q3 profits slipping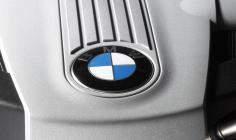 A 14.3% year-on-year rise in the pre-tax profits for BMW's financial services was not enough to stop BMW Groups total net profits sliding 1.2% year-on-year in the third quarter, to €1.31bn (£1.02bn).
The fall was caused by a combination of increased taxes paid, up 6.1% to €699m in the third quarter, and falling automotive sale profits, which fell from €1.63bn in the third quarter 2013 to €1.43bn in the third quarter 2014.
For BMW's financial services, increased profits were the result of an increase in the number of new contracts with retail customers which increased 1.8% year-on-year to 382,786 in the third quarter.

Despite the increased number of contracts signed, the penetration rate of finance among new BMW Group vehicles actually fell in the third quarter, from 45% in 2013 to 41.8% in 2014.
The growth instead came from BMW's used car financing lines, which grew 6.8% year-on-year in the third quarter to 253,781 contacts.
According to BMW, the growth came from all regions. The EMEA region grew 5.8%, the Americas by 3.3% and the Asia Pacific region by 20.1%.
As of 30 September 2014, BMW Financial Services employed 7,083 people, 4.6% more than the number employed the same date 2013.