News
Industry majority expects growth – FLA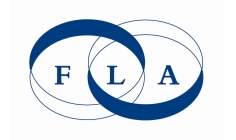 A majority of car finance providers expects the industry to write increasing levels of business in the next 12 months, according to the Finance & Leasing Association (FLA) Retail Motor Confidence Survey Q2 2013.
The poll of the senior executives of 20 of the largest member companies (by business written in 2012) of the Motor Finance Division of the FLA, found 83% expected new car finance to grow in the period, with 35% expecting growth to be between 10% and 20%.
In used car finance, 95% of respondents expected growth, with 21% expecting growth between 10% and 20%. Meanwhile, 53% expected growth in commercial vehicle finance, with 24% expecting growth to be above 10%.

The figures follow the trajectory of FLA car finance statistics, which has seen the rolling 12-month penetration rate on new retail cars hit 73.2% in April, the latest figures available, having risen steadily for two straight years. During that time finance on cars bought by businesses has fluctuated, exemplified by the latest results, up 4% year-on-year in April but down 3% for the three-month period; or by the results for March which were down 11% for the month, down 2% for the first quarter, but up 3% across the 12 months to March.
FLA survey respondents, who between them accounted for 79% of new business recorded by FLA members in 2012, listed manufacturers' support of finance and a low interest rate as factors in such growth.
However, potential weakening of business and consumer confidence and uncertainty regarding the transfer of consumer credit regulation to the Financial Conduct Authority were listed as possible risks to market growth.
The survey is the first of what will be a quarterly review of motor finance confidence run by the FLA.
Further data and analysis from the FLA Retail Motor Confidence Survey Q2 2013 will be published in the July issue of Motor Financemagazine.
richard.brown@timetric.com