News
Infiniti announces EMEA head of marketing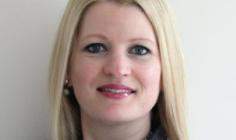 Infiniti, the luxury car brand owned by Nissan, has appointed Orna Conway as head of marketing for Europe, the Middle East and Africa.
Conway joins the Nissan-owned luxury brand from Audi Ireland where she was general manager for product and marketing.
Previously, Conway held marketing roles in finance and retail at Bank of America and John West Foods among others.

Conway will report to Fintan Knight, vice president of Infiniti EMEA, and based in Rolle, Switzerland.
As part of the Renault-Nissan Alliance, finance for Infiniti is handled by RCI Banque worldwide and by RCI Financial Services in the UK.
richard.brown@timetric.com