News
iVendi: Dealers deem online custom less valuable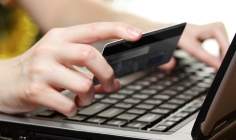 Car finance technology provider iVendi says some dealers are still guilty of "digital discrimination", treating online and e-mail leads as less important than traditional walk-in customers.
James Tew, director of iVendi, said some parts of the UK motor industry "lag a long way behind" real world behaviour, as modern car customers are likely to perform online research and be prepared to travel for the right car or the right deal, and an approach may well be a sign of commitment.
"It remains all-too-common to find sales people who believe that even a casual tyre kicker who visits the showroom is a better prospect than a firm expression of interest in buying a car by e-mail," said Tew.

Tew suggested the problem may be solved by learning to assess the seriousness of each enquiry or by keeping a specialised internet team to manage the transaction to its conclusion, adding such a shift, while obvious, "can require a change of culture."