News
iVendi: Manufacturer sites need 'radical' change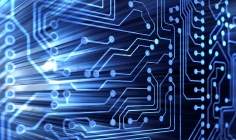 Online new car sales will grow from 5,000 in 2011 to over 4.5m, or around 1-in-25 new car sales, by 2020, according to research by consultancy company Frost and Sullivan.
According to James Tew, director of car finance technology provider iVendi, this means car manufactures will have to master online car finance in order to cope with this new demand.
"At present, a few manufacturer websites allow you to apply for finance online but they are a bolt-on to the main area and not part of a structured process," said Tew. "In order to successfully sell cars through finance online, manufacturers are going to have to quickly master the whole subject."
'Relatively traditional'

In March, Tew spoke of the ability of mobile devices to accelerate retail finance processes and, in May, noted the UK motor industry was lagging behind real world behaviour and he echoed this sentiment, saying: "The relatively traditional websites that most manufacturers offer today will need to change quite radically.
"The increase in online new car sales is an illustration that more and more customers are becoming comfortable making major purchases online.
"However, even these customers who are relaxed about online shopping for a product that may cost tens of thousands of pounds will need to feel that they are going through a serious buying process that clearly and identifiably takes them step-by-step towards acquiring a car. Credibility and trust are the keys."
Car brands have begun to assimilate the offerings of their captive finance providers online, such as Nissan, which has overhauled the internet presence of its retailers, and Mercedes-Benz, which has upgraded its finance management app for customers to use from the seat of their cars.