News
iVendi predict move to APR-based finance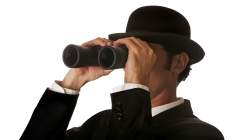 E-commerce provider iVendi has said working towards Financial Conduct Authority (FCA) compliance could lead dealers and lenders away from flat rate motor finance products toward APR-based alternatives.
The change would be made in the interests of greater transparency, as companies gradually come to terms with the spirit as well as the letter of FCA guidelines, said iVendi.
The company said fees can vary from dealer to dealer, with no obvious market reason for variations nor a need for lenders to charge them in light of an APR model. It said there was a strong possibility flat fees could disappear as dealers and lenders become more transparent.

iVendi director James Tew said; "It will become increasingly difficult to justify widely different rates at different dealerships for identical products from the same lender and is probably against the spirit of what the FCA is trying to achieve."