News
iVendi predicts major change due to FCA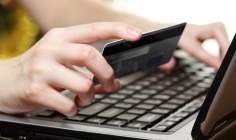 Finance technology provider iVendi has predicted a major change to the way motor finance is sold over the course of 2014 as the effects of the Financial Conduct Authority's (FCA) new regulatory regime begin to take hold at dealer level.
One of the consequences foreseen by James Tew, director at iVendi, is for 'hundreds or even thousands' of dealers to cease to sell finance directly.
Many others, he predicts, will change the method they use to sell products.

"Emerging technology will mean that much more motor finance will effectively be sold online as dealers offer a broader range of options completely integrated into their standard web offering," said Tew.
The online option will also have the attraction for finance providers of being able to fulfil the requirement for auditable structures that will be needed under the new FCA rules.
iVendi also predicts that the FCA regulations will see a return to the use of personal loans among consumers to finance their car purchases