News
iVendi to provide bike PCP video for dealers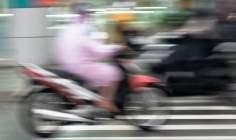 iVendi is to provide an animated video explaining the mechanics of PCP for use on the websites of motorcycle dealers.
The video is available to those dealers which already use the Quoteware online finance calculator product from iVendi and accompanies a video already produced by the motor finance IT provider to detail hire purchase.
iVendi launched a video explanation of PCP for cars, again for use on dealership websites, in August.

James Tew, director at iVendi, said the company was ensuring all of its online tools were available to its portfolio of car and motorcycle retail partners alike.
"Used motorcycle PCP is currently growing quickly as a finance option," said Tew, echoing points made by manufacturers and finance providers when speaking to Motor Finance in 2012.
The overall motorbike finance market has gathered interest with the tie-in between Santander Consumer Finance and KTM begun in 2012 and entrance of MotoNovo Finance at the start of 2013.
richard.brown@timetric.com